Day 9: Spalding to Laura
I didn't want to wait for the winds to arrive, so we set off fairly early for our ride. Ray had taken pity on me and we decided to cut 10 kms off the 80 km trip by riding on the road for the first bit. The trail was only following the canal, which we had experienced the previous day, so we weren't missing out on anything.

Unfortunately, Ray underestimated the short cut, and it was whittled away to 4 kms, as we had to back track up a hill which we had delightedly ridden down, avoiding a passing snake on the way. Riding back up very slowly and nervously was not much fun. Eventually we found the right path, which just happened to be going a long and steep way up. It reminded me of the first day, only with the added misfortune to have a 50 kph wind to contend with.

By the time we reached the top, we still had fifty kms to ride and I could feel a headache coming on. The extremely bumpy roads did nothing to dislodge it. Thinking the worst of the hills was over, I was pleasurably surprised to find a second extremely steep track in the forest. Both of us were lucky to get out alive.

After pushing my bike up most of it, we found a water tank and some sheep and alpacas waiting for us. There was a distinct lack of trail signs in the forest, probably as they had just logged a big section of it. We had some discussion on which track to take. Luckily we both survived. The trail went along the fence line of somebody 's property, and under some widow-makers, large gum trees with branches just about to fall in the roaring wind.

We had to resort to wearing Di and Mick's netted hats, as no amount of aerogard would keep the flies away, even in the wind. When we stopped for a water break, they were all over us. We discovered that you can drink water through a net, but it's much harder to eat. (Promise we'll wash the hats)

I thought the day would never end. The wind was getting stronger, the roads bumpier and my headache worse. Ray assured me that the last 30 kms into Laura would be cruisy, down hill all the way. And it pretty much was, but the wind was against us and you had to pedal hard just to move forward. Every bump sent my head into a spin, and it was pretty bumpy.

Our 77 km trip took 8.5 hours. As soon as we reached Laura, I was off the bike and on to the Panadol. My headache disappeared, but then I realized we were sun and wind burnt. We had both forgotten the sun cream on a very sunny day. Wine and a delicious dinner at the pub soon made us forget our aches and pains.

Tomorrow promises to be a relatively easy day, although the wind should be against us. At least it will be shorter - 57 kms.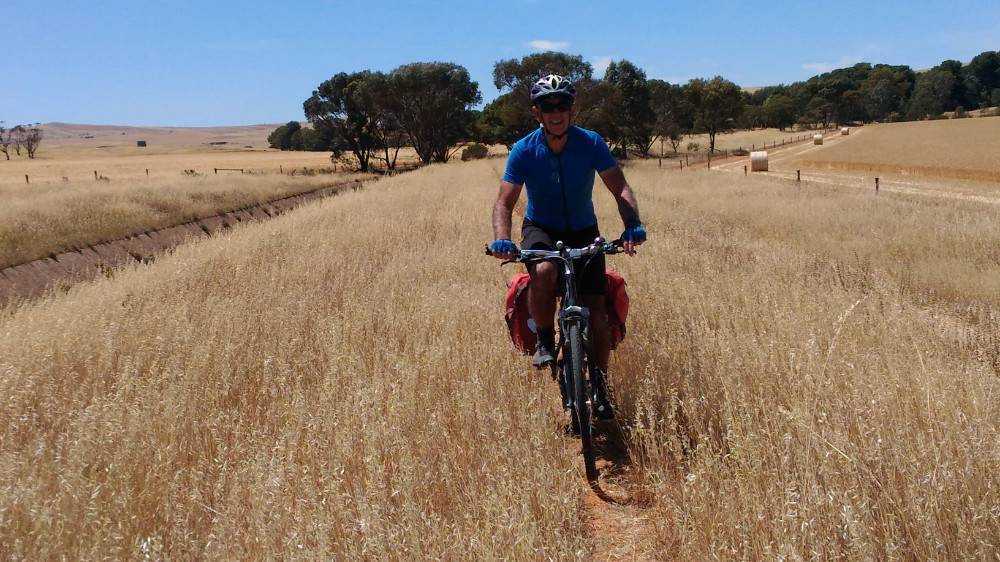 Riding the Bundaleer Irrigation channel was fun but nowhere near as exciting as the hay roll race that was taking place in the background. We watched it for a while but they had only completed 120 laps of 158. I am sure they had an exciting finish.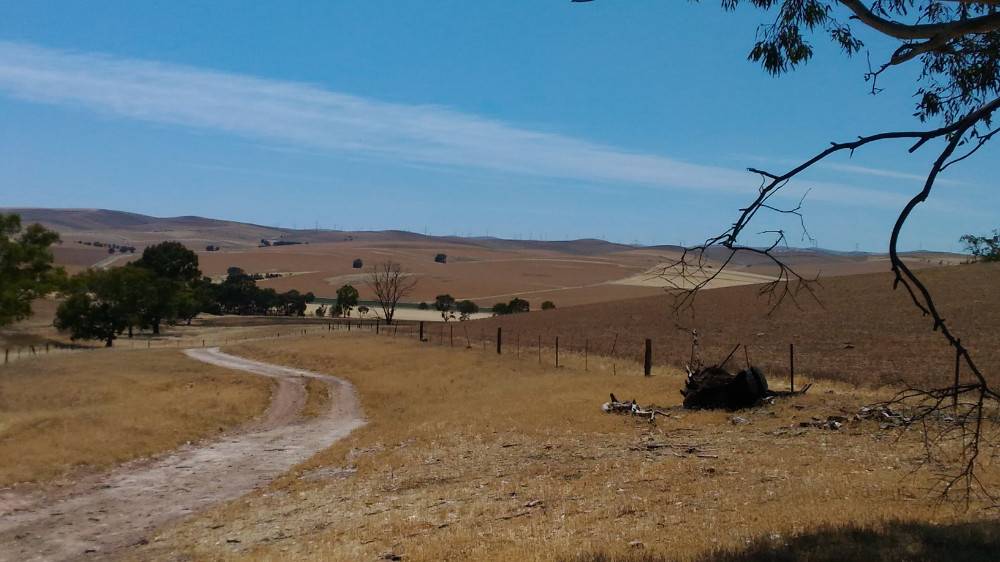 Today was a day of trails(as opposed to roads). The previous day there was a trail marker every kilometre, today in the middle of nowhere, there was not a marker to be found. At times the trail was almost indistinguishable from the surrounding paddocks.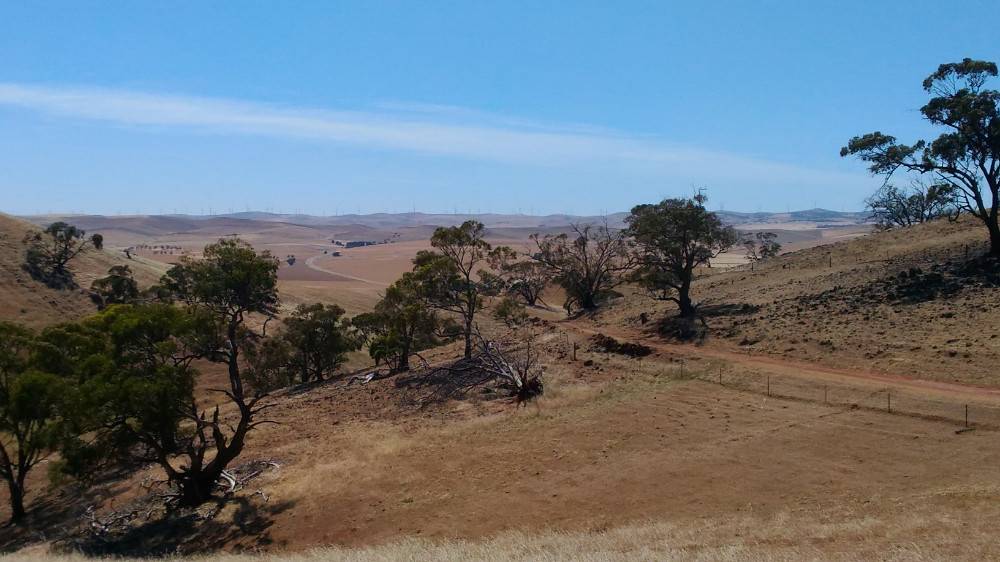 Our Future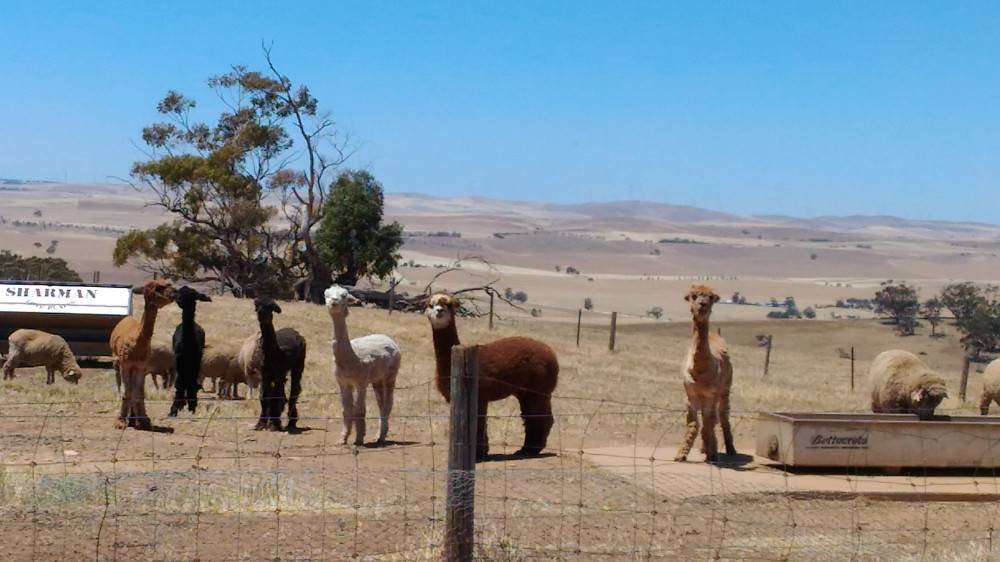 Finally found a marker just as Brenda was telling me that I had got everything wrong and that this could not possibly be the right track. The alpacas were as surprised as Brenda. The sheep couldn't give a shit.
Brenda's headache was really taking effect at this stage, but it was probably because she hadn't had a cup of coffee in the morning. Big mistake.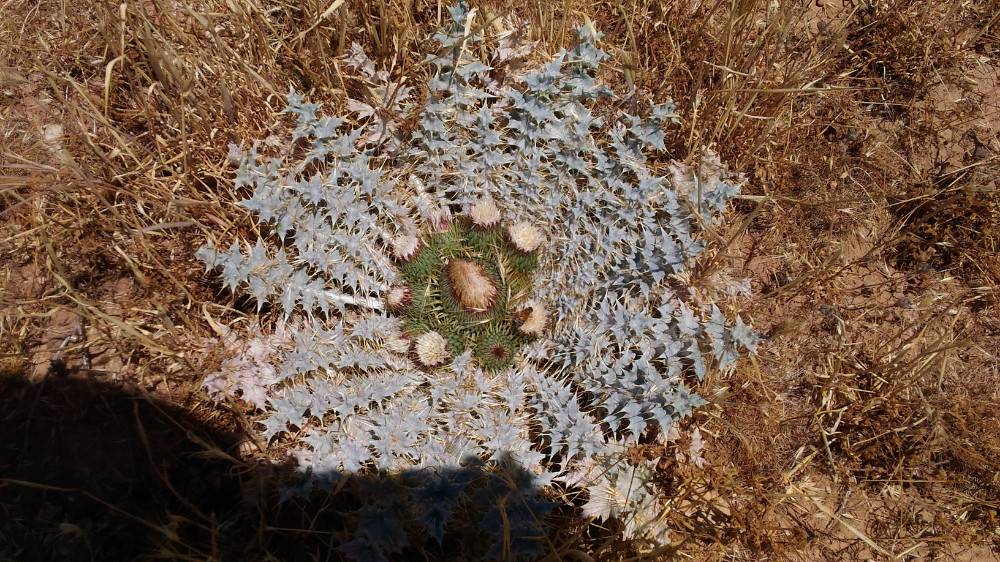 I find that you have little interest in these beautiful nettles once you get one in you.