Day 4: Nanango to Wondai
Guess what? We got lost. We managed to navigate out of the town no worries, but missed a crucial turn somewhere and ended up doing an extra 15 kms. Our very easy day of 55 kms turned into a long 85 kms. However, on the upside it was all on bitumen and we managed an average 17 kph. The last 9 kms were an extra we hadn't anticipated (Ray had miscalculated) but they were all downhill, so I didn't kill him.
We stopped in Kingaroy for lunch at a little Italian restaurant. Ray was salivating for a real pizza and a Sicilian canolli. Pity they had neither! Something about Tuesdays. I ended up ordering a Tuscan bean soup that was so chunky you could carve it. After devouring about three spoonfuls I was sated, so Ray finished it off as well as a panini and a huge blueberry muffin in lieu of the canolli.
Tonight we are off to the pub for dinner. We are assured that they are serving meals. Ray is overjoyed that it is pizza night at one of the pubs. He can't wait to choose between an Hawaiian or a barbecue chicken pizza (yes, I have seen the menu).
Apparently the temperature is getting down to 0 tonight, as it was in Nanango this morning. Thank god for heating. It got quite warm on the road, especially when we missed the turn. Rather heated I would say.
Hopefully tomorrow will be a shorter day of only 60 kms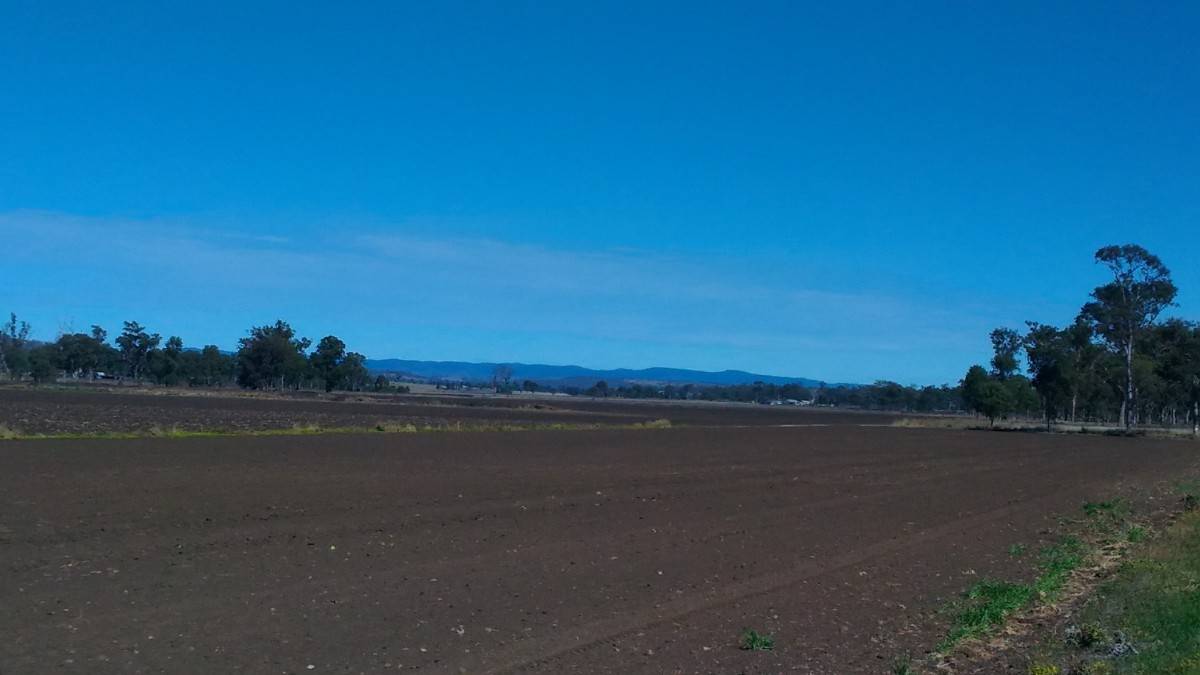 The farmer we met yesterday said that for many of the farms in the area, dry land farming was dead because you could not rely on the seasonal rains. The exception was if you had irrigation. So this guy either has some irrigation hidden away or he/she is in for a lot of pain.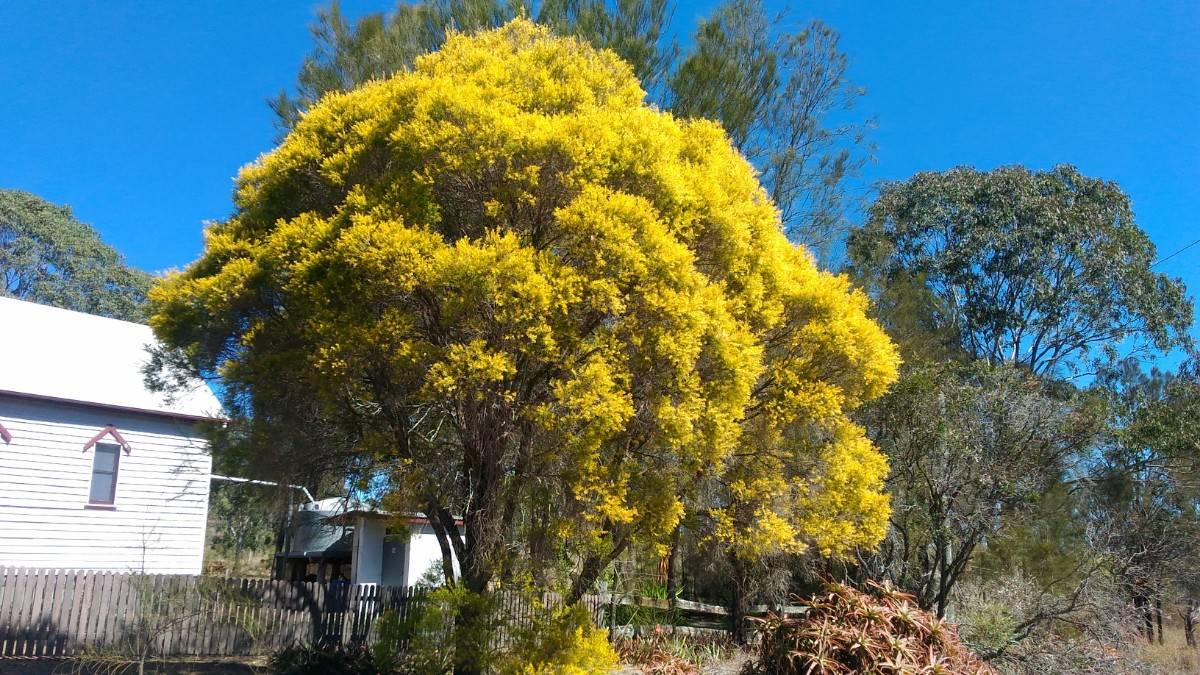 We stopped by this wattle or lemon scented tea tree (couldn't decide which) and ate some slightly mushy strawberries whilst we bemoaned the fact that we had taken a detour which was going to result in an extra 10 - 15 klm of cycling.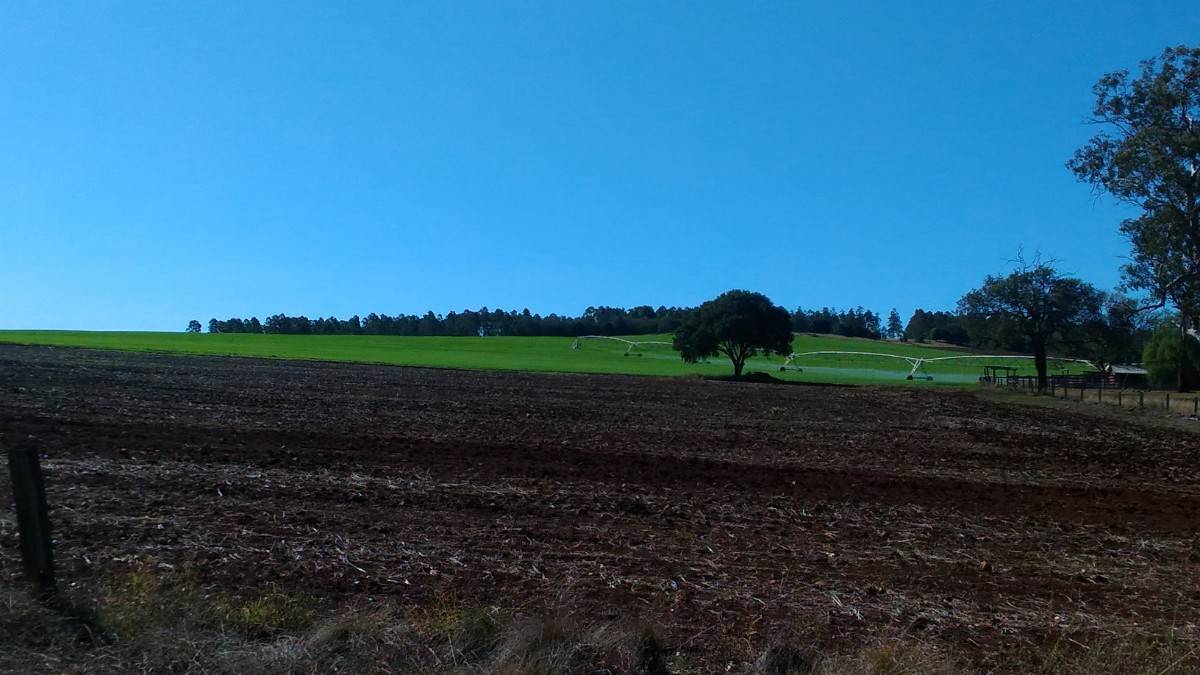 Travelling out of Kingaroy we were not disappointed - there was the obligitory peanut farm. Speaking of peanuts, on our way into kingaroy we passed by a street sign for "Bethany", Joh Bjelke Peterson's fabled old place which was being advertised as a B and B. I am absolutely certain it will be booked solid.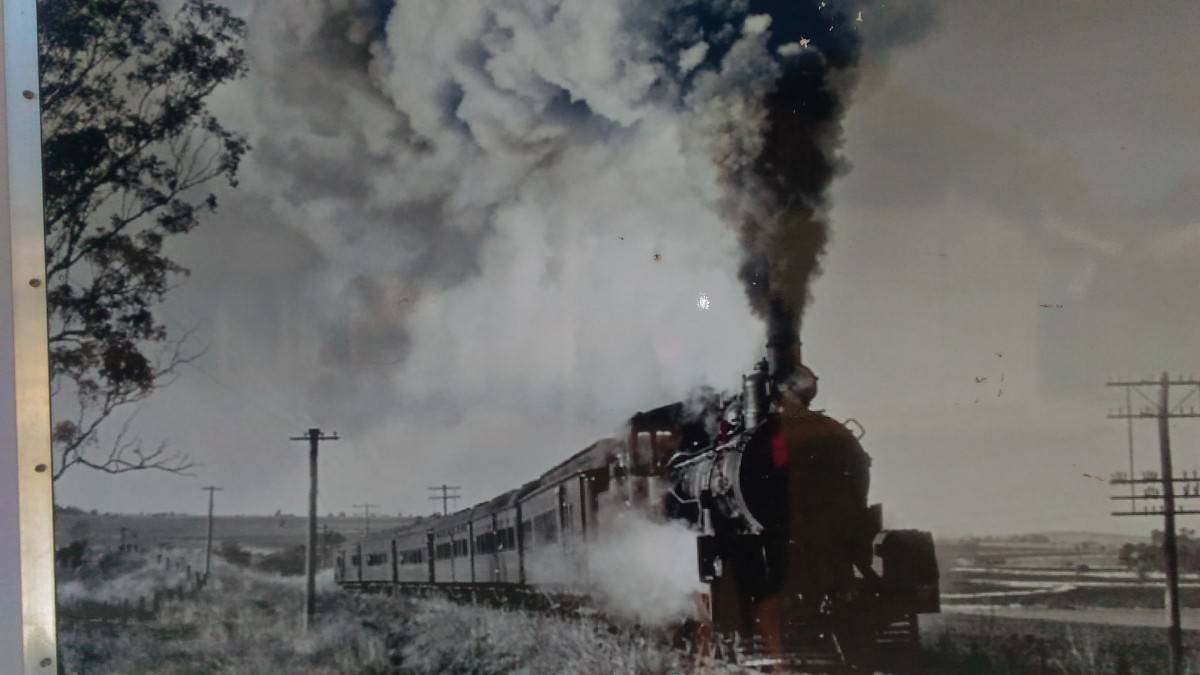 Yesterday i was talking about old narrow gauge trains. At Memerambi station they had this photo on the back of the Info panel.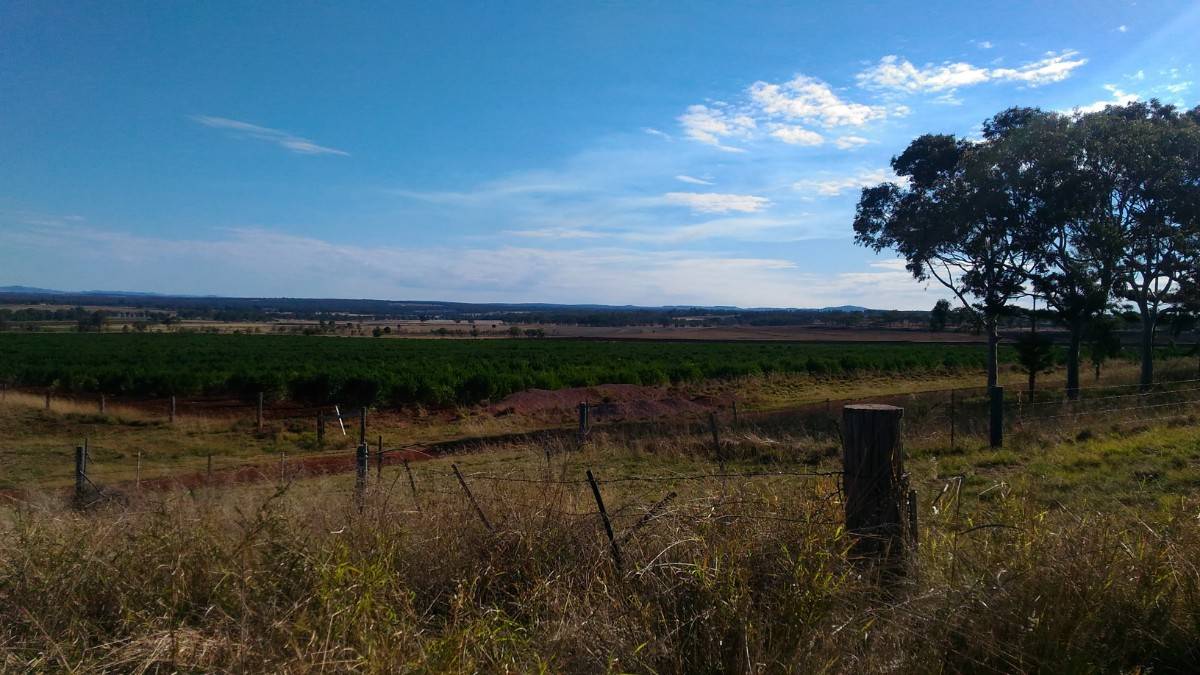 We did not see anything like these trees elsewhere, but this farmer obviously thinks they're a winner. There were two pretty large paddocks planted with them - maybe 60-70 acres.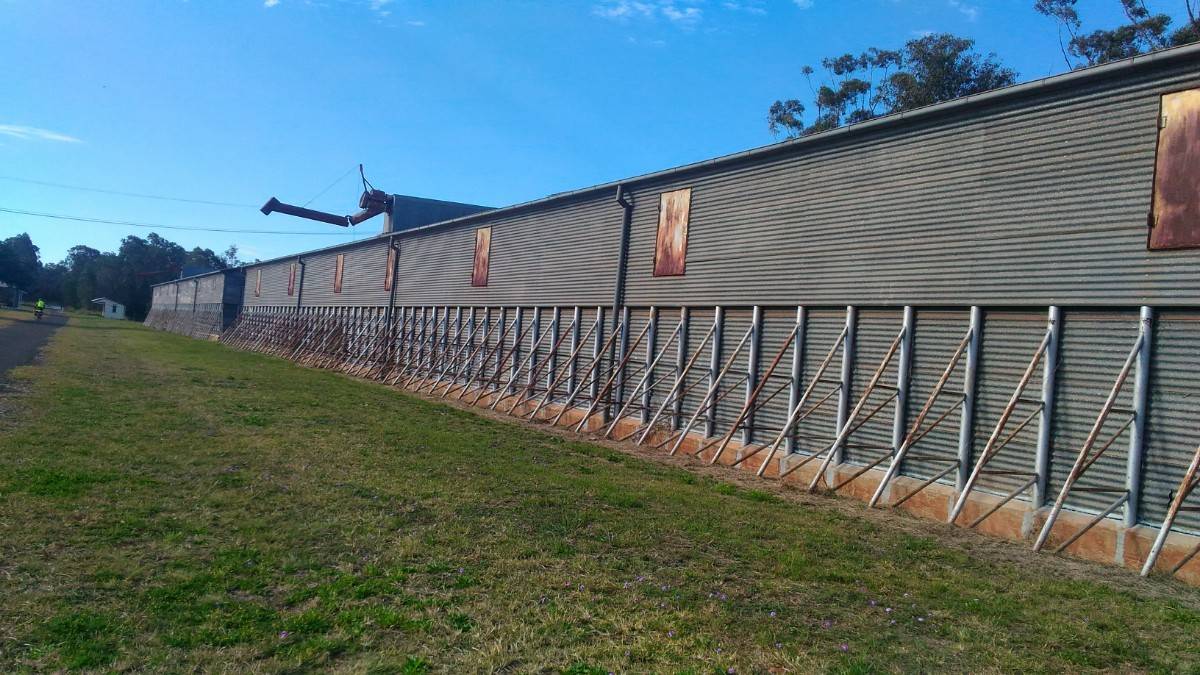 No, it's not War of the Worlds, just a grain handler at these old grain sheds at Wooroolin.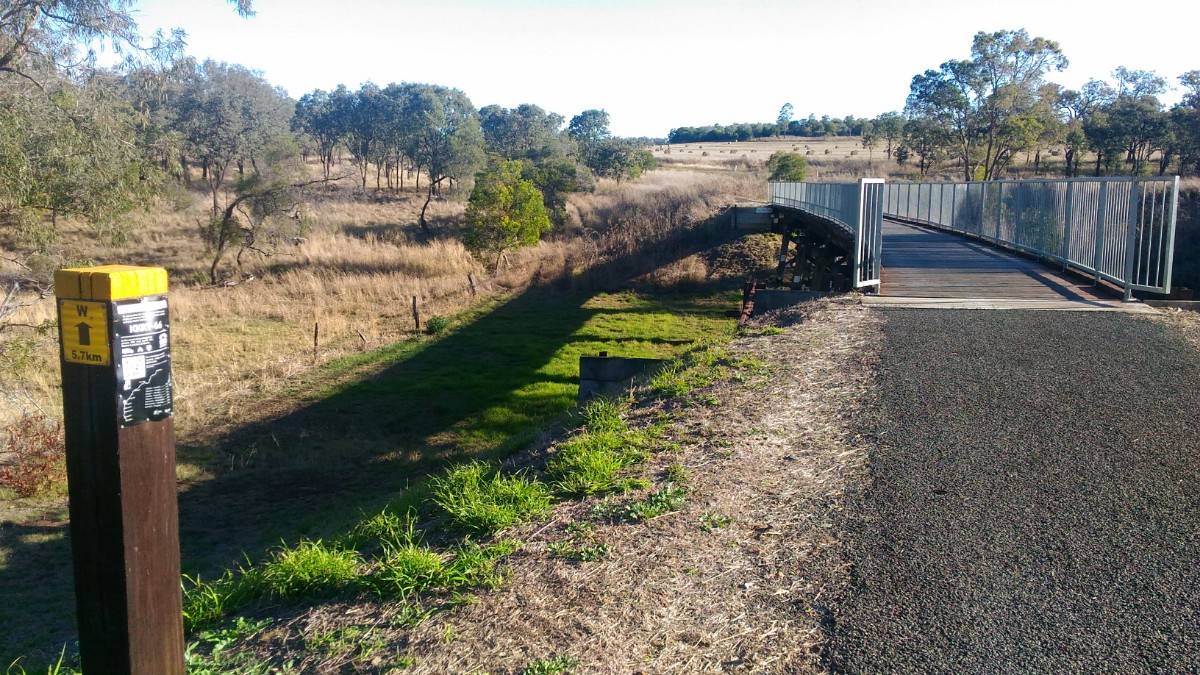 The South Burnett section of the K2K rail trail has it all, nice bridges, good signs and tarmac....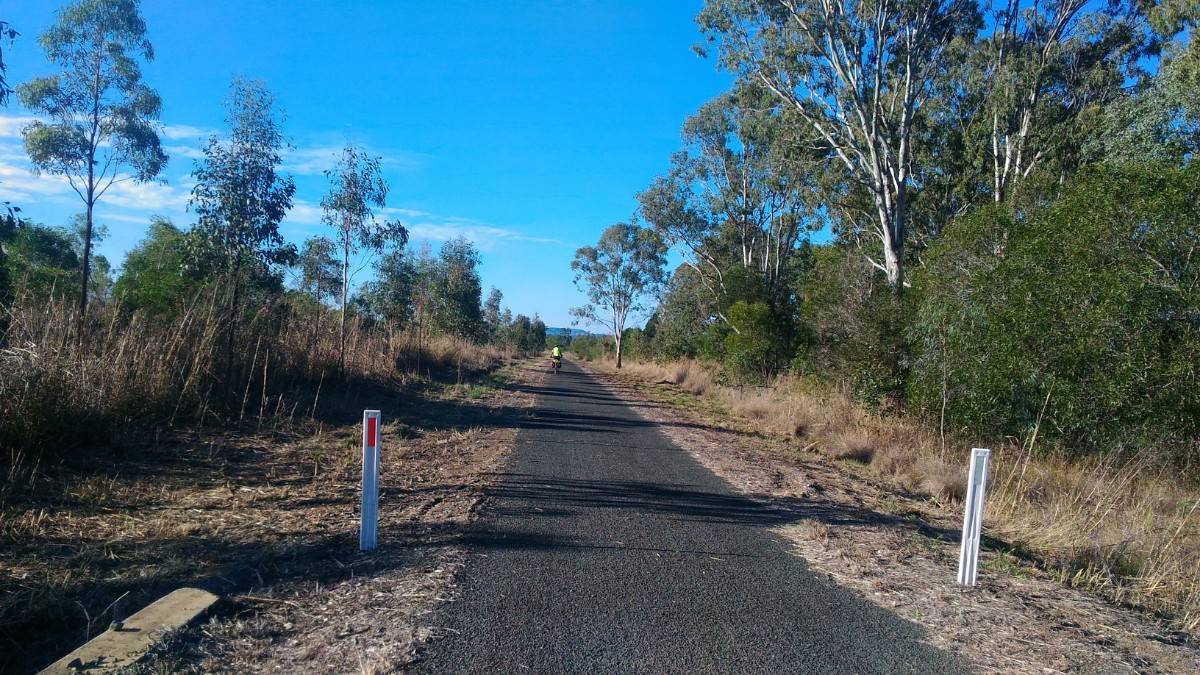 ...And in this particular location a down gradient of around 16 klm leading into Wondai which meant the extra 9klm we had to do because of my ineptitude at calculating simple distances was done at an average of around 25kph. Only an extra 20mins or so of cycling.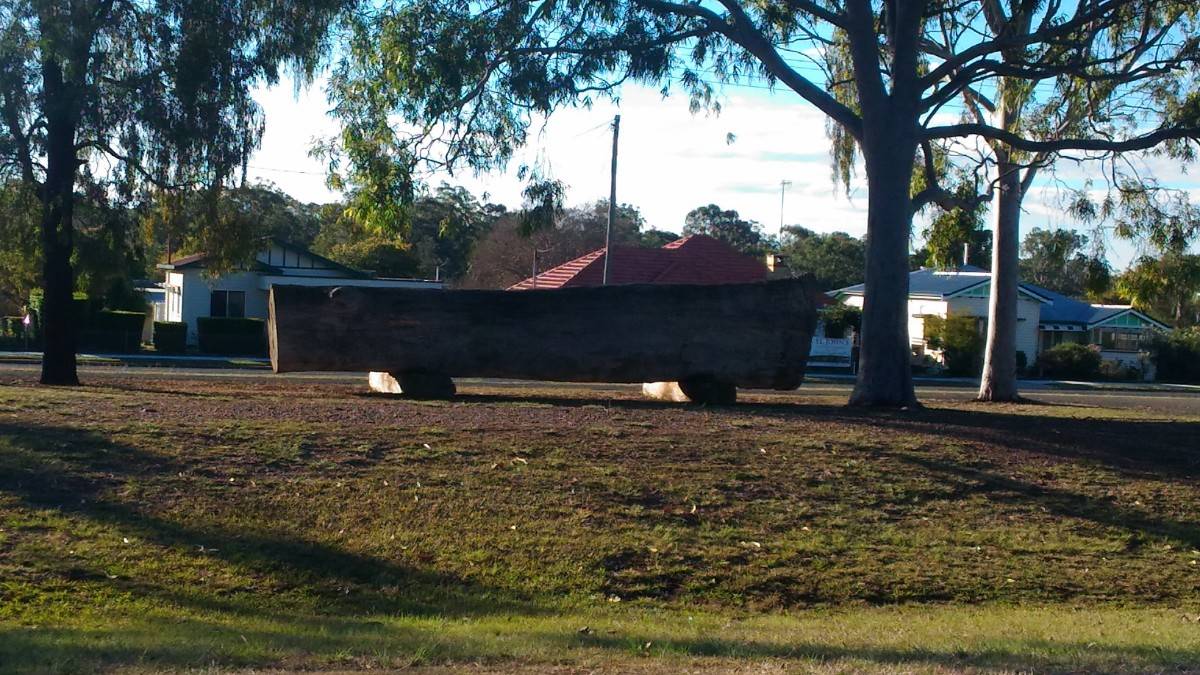 FInally arrived at Wondai - home of the Big Log. Not sure they would find one around of that size any longer, and if they did, not sure if they would chop it down just to have it sitting in a park.