Liberation Day
Australia shares a holiday with Italy. I was wondering why there were so many recreational bike riders on the track and why there seemed to be crowds everywhere on Lake Garda. Don't these people have a job? 25 April marks the liberation from Nazi occupation and Fascist rule in Italy. No wonder our connecting ferry to Desenzano was unavailable. It's called D'Annunzio, after the poet and kinda fascist supporter Gabriele D'Annunzio. Mussolini moved his government to Gargnano, a village on Lake Garda when he lost control of Rome in 1943. Here endeth the history lesson.
We only had a 50km ride yesterday, as our ferry trip took 5 hours. We were almost last onto the ferry as there was confusion about the canceled boat and whether to load our bikes or not. Anyway, that meant we had the worst seat, just next to an automatic door, where every time you moved your arm, the door opened and let in the freezing air. Fortunately we were able to make our way up the boat and eventually got the best seats right at the front in the sun.
We met some Aussies who are doing a guided tour with the same bike company, so now all we have to do is follow them, and we won't get lost! Just sayin'. That could be fairly liberating, not having to slavishly follow the directions.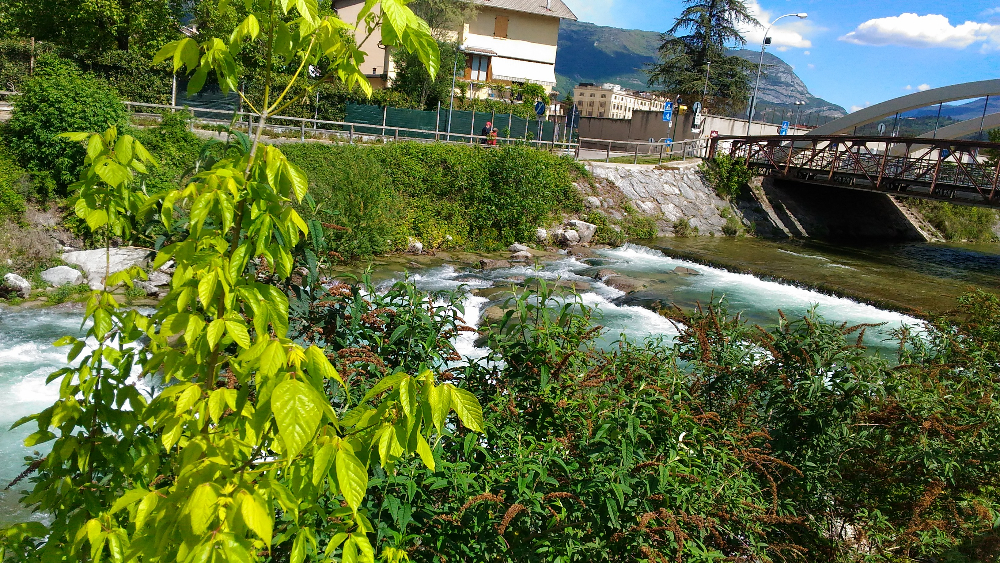 Freezing cold River coming out of Riverterto in the Adige Valley.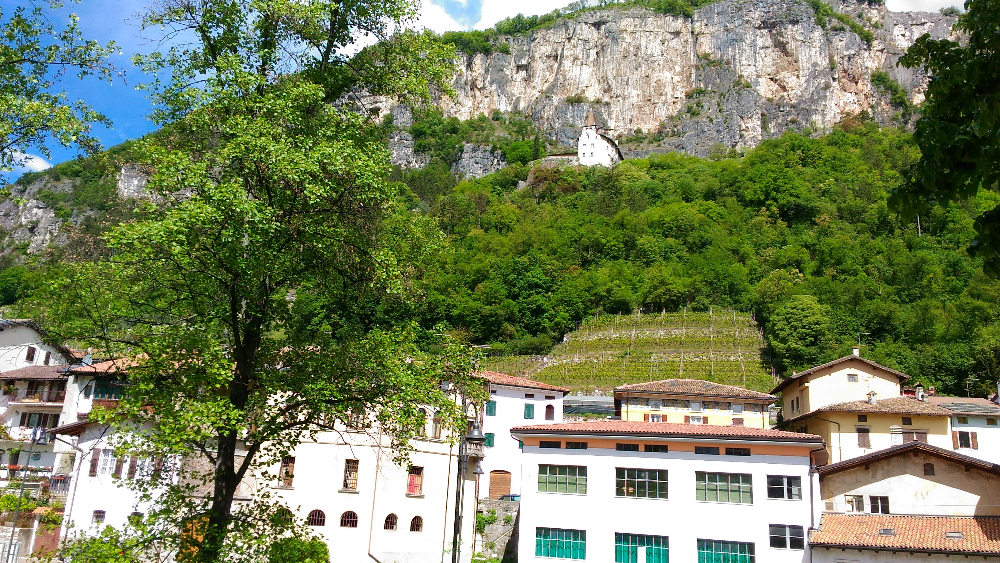 Fortunately, on this occasion we were not climbing these mountains.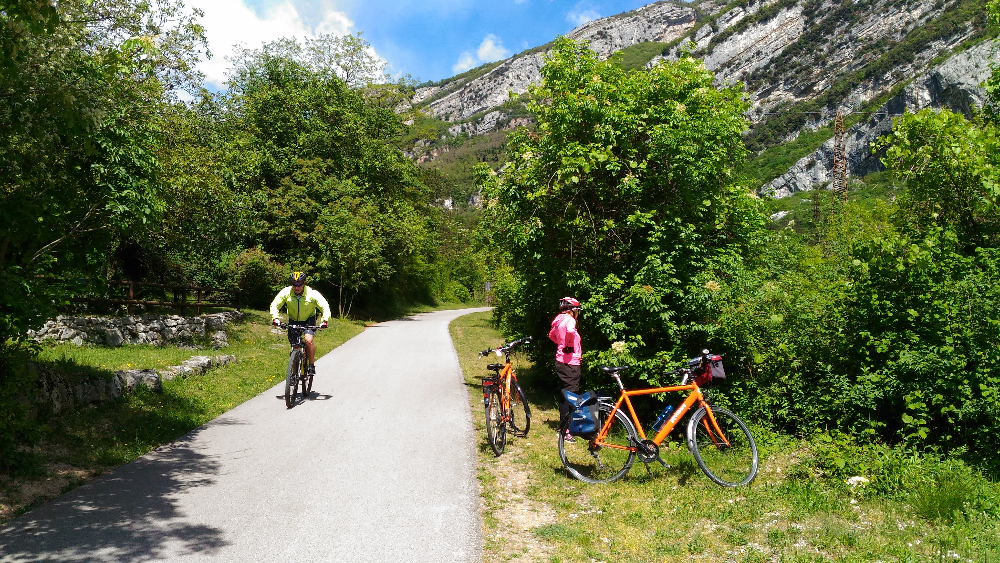 What is she looking at? No prizes for guessing whose bike is loaded up with stuff and whose is in racing shape.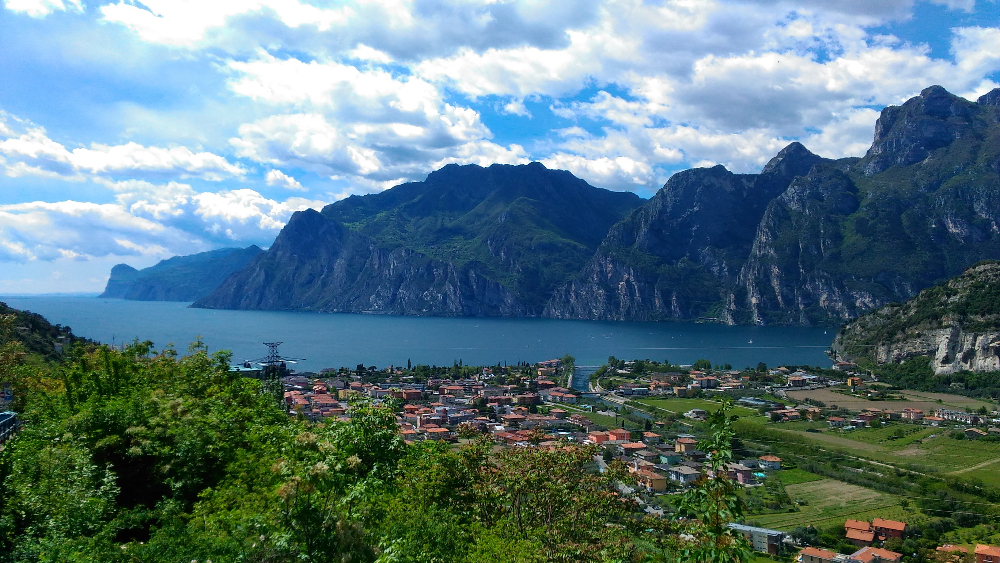 She may have been looking at this. Lake Garda is in the valley formed from a paleolithic glacier of the mountains of Gruppo Baldo. It is Italy's largest lake.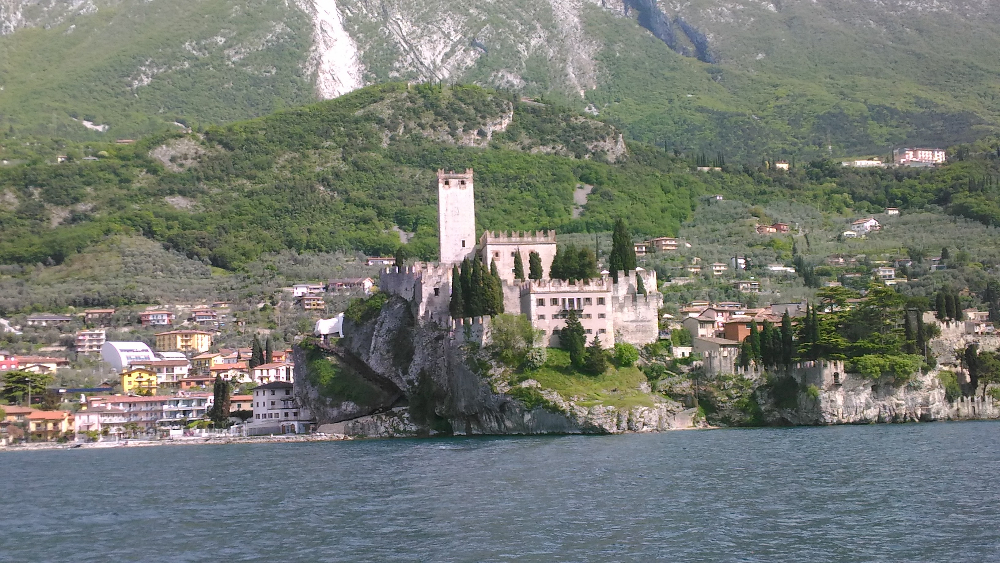 Another castello built on an impossibly rocky outcrop to guard against the invading hordes (even on a lake). Well they weren' t going to come over the moutains were they.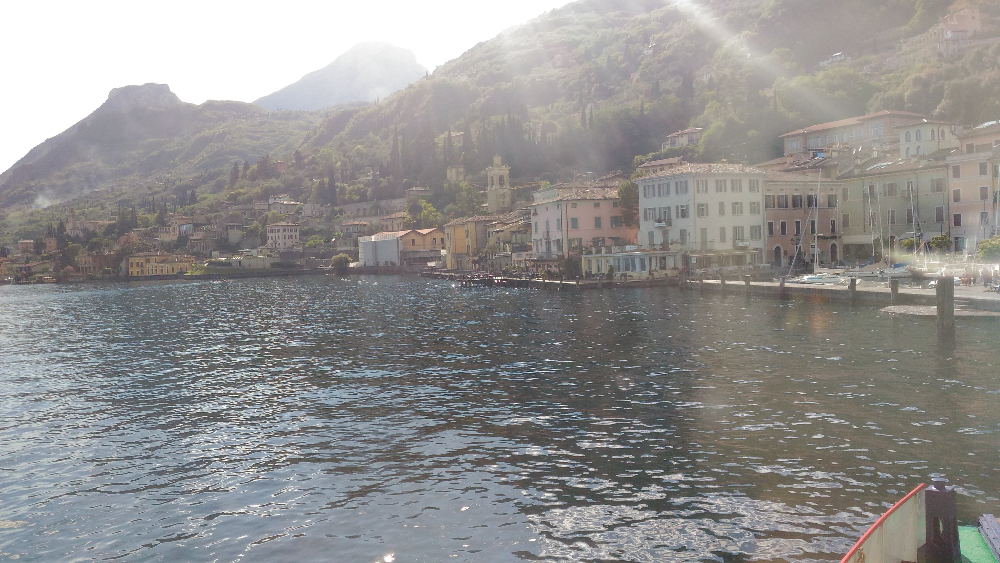 Gargarno where Mussolina set up shop when Rome fell to the allies (the good guys) during WW2.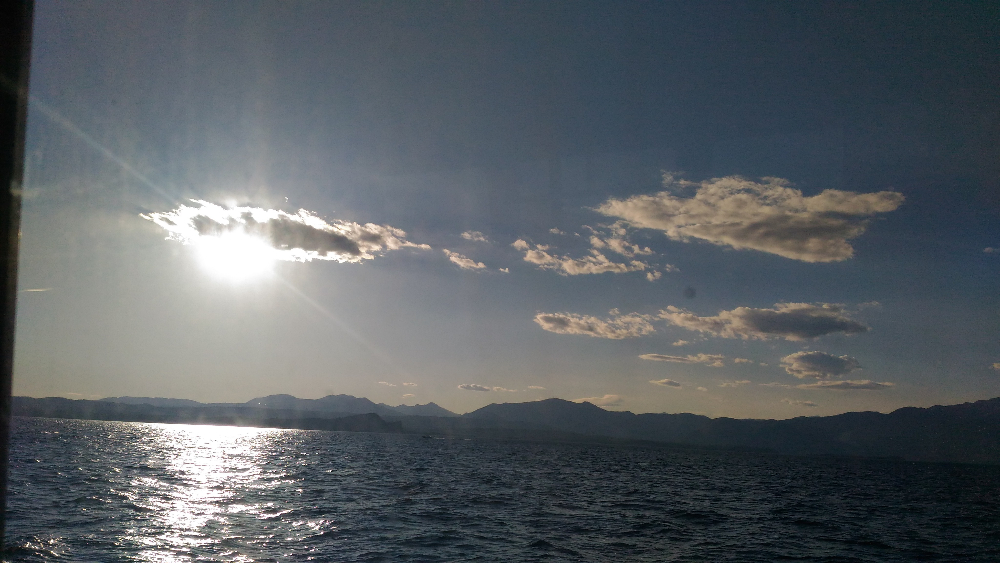 I included this pic because we took so mmany useless shots and it seemed a waste of time not to use at least one. We had almost 4 hours on the water to contemplate the scenery.
Ciao for now
Brenda and the slavish