Seeing Siena sedately
Finally, not just a one night stand for another fabulous old Tuscan city. We approached our digs with trepidation as we had committed to four nights sight unseen. But it did come with 543 recommendations from bookings.com. Just as a storm was coming across the valley, we made it to our room, with fabulous views and a separate lounge. Although the heating is not on (it was 8 last night) we woke to the sun streaming in the windows, and we were able to dry our washing. Breakfast included freshly cut fruit, which was a big plus, as only one other hotel in the last 15 have provided this. I have had to cut up the fruit with a butter knife, and the one place that provided sharp knives provided no fruit. Oh the trials of travelling!
We walked around the grounds of the hotel this morning, which involved a fairly steep climb. We have been assured that deer and rabbits can be seen, but they must be hiding. Setting off to visit some of Siena's sights, we found a knife to purchase. This will come in very handy to cut the pane and cheese that we purchased for lunch on the hotel deck, sipping our very expensive champagne (don't have a corkscrew) and enjoying the view once more.
The duomo is appropriately astonishing, but we couldn't be bothered going inside, maybe tomorrow. We did enter another church, San Domenico, which had the usual artistic masterpieces. After walking around for three hours and dining on the deck we had to have a siesta. Although our intention was to have an afternoon gelati, the weather turned cold and grey, so we had to visit the pasticheria next door for espresso and yummy tarts. And finally my E3 umbrella that I purchased yesterday in anticipation of the storm, came in handy for the 50m walk back.
Tonight we will return to the great little restaurant down the road. I had stuffed blonde onions last night, I wonder what's on the menu tonight...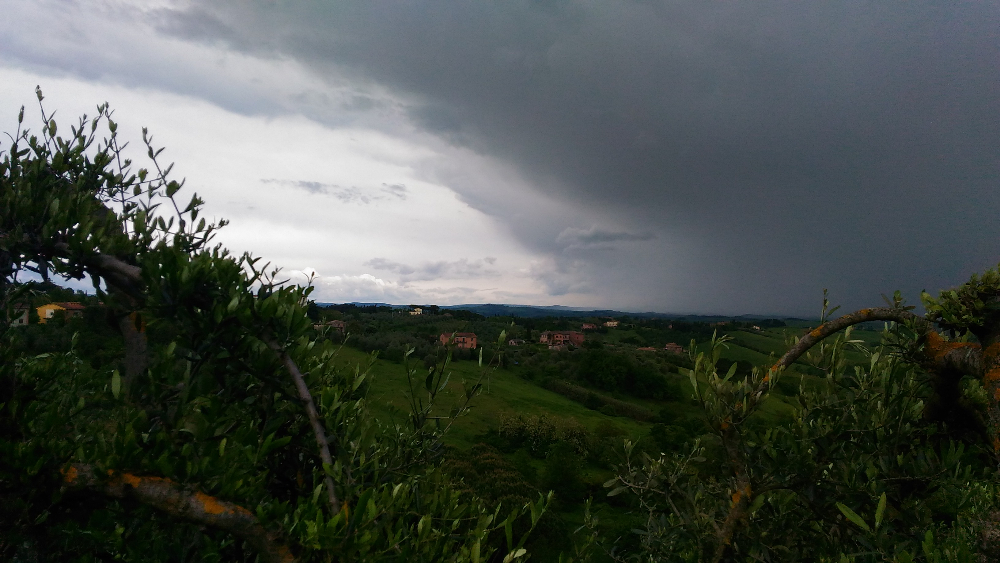 The Olive trees and rolling hills of Tuscony look like they are about to get a drenching. Turned out they got a little wet.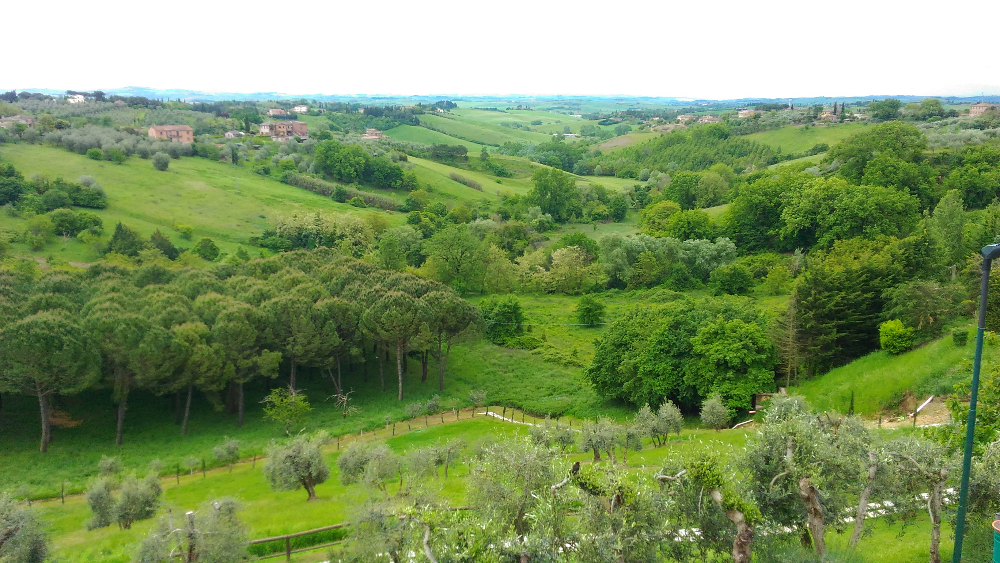 Our host, Vincent, the Italian with the welsh accent (when he spoke english), told us there were deer, rabbits and birds in their nature reserve/olive grove. We saw plenty of birds, a few small deer, but those wascally wabbits were way too worried about being wacked to weveal themselves to us.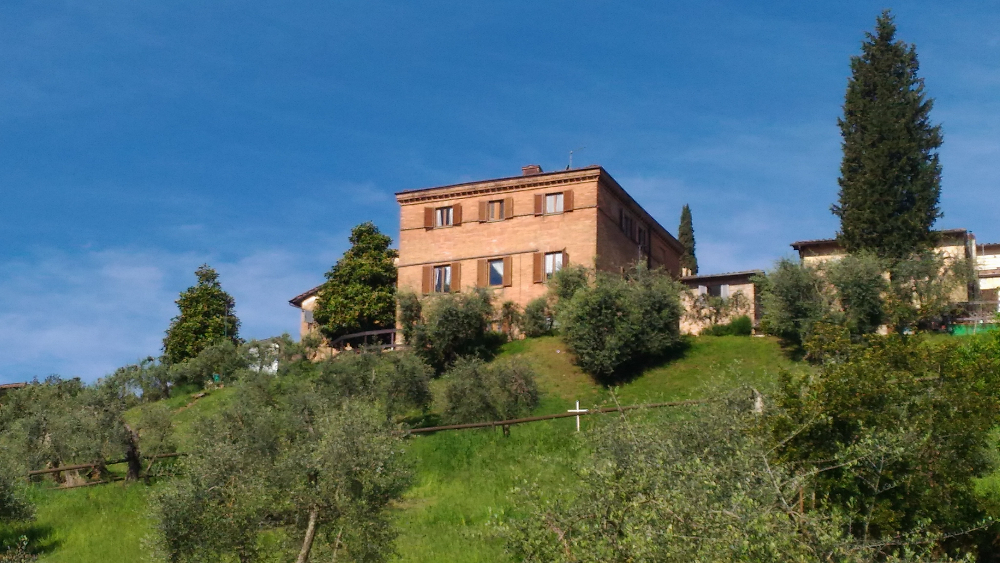 From below, you can see our apartment which occupied the front section of the second top storey of our building. (The second top row of three windows). They promised a view and delivered.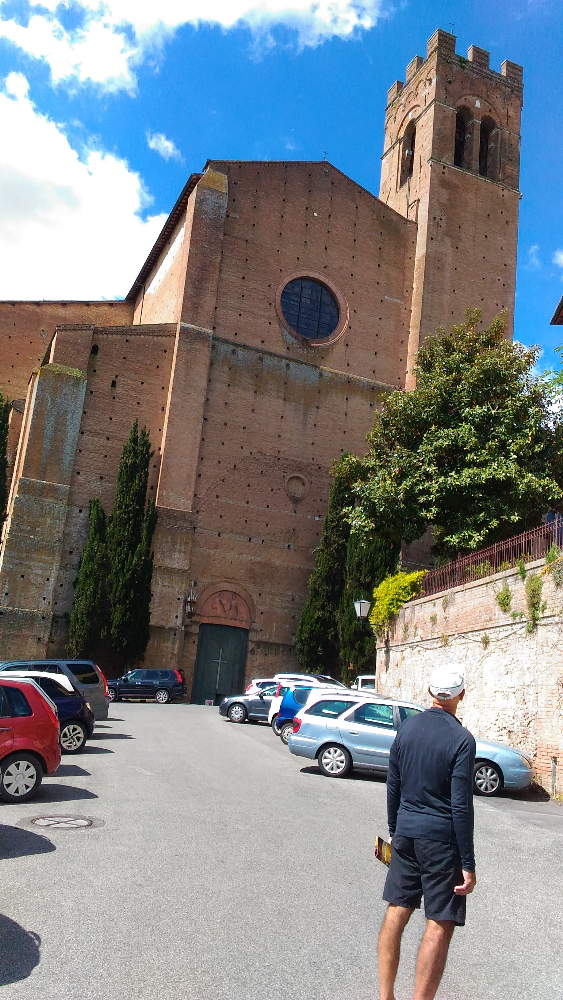 Get off the road you silly out bastard! Probably thinking: How come this (San Domenico's) is still standing on a hill top after about 900 years?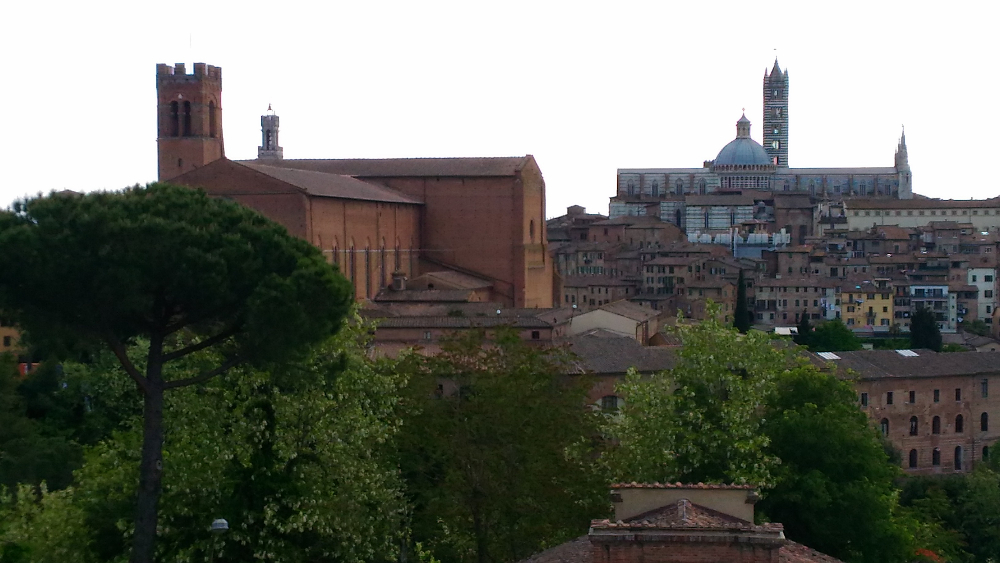 Want a church? You're spoilt for choice here. Apart from the two massive churches, San Domenico and the Siena Duomo we must have come across at least another 4 or 5 - probably more - in the old city of Siena. This is the case in just about any of the regional cities where you will see a church around just about every corner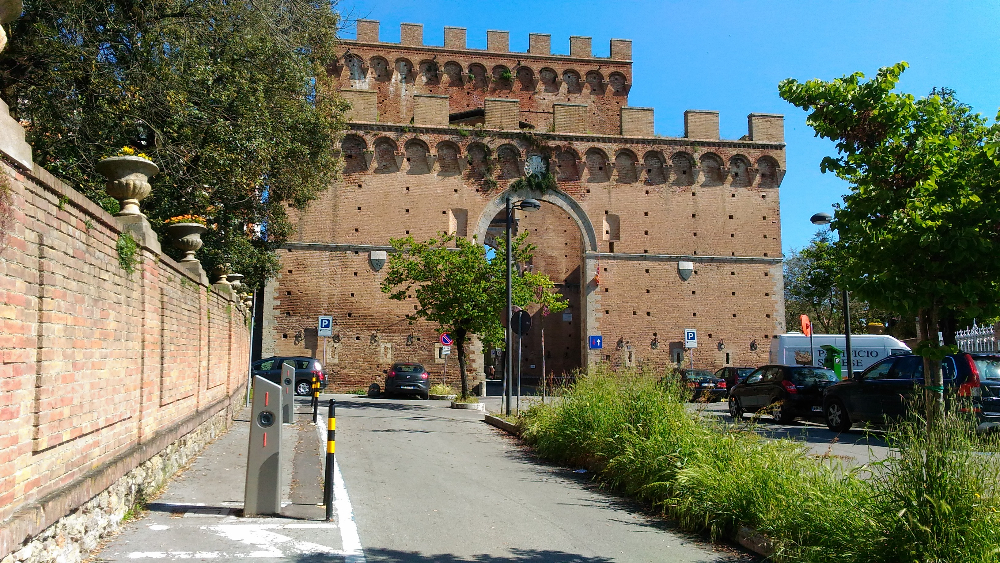 Despsite it's impressive look, Porta Romana does not even rate a mention in any of the tourist literature. Our hotel was about 400 metres down the road, outside the city walls. Without relooking at the tourist map, Siena has around 6 or seven gates like this, each slightly different as they performed different functions, depending on their position. The substantial city walls are also more or less also intact.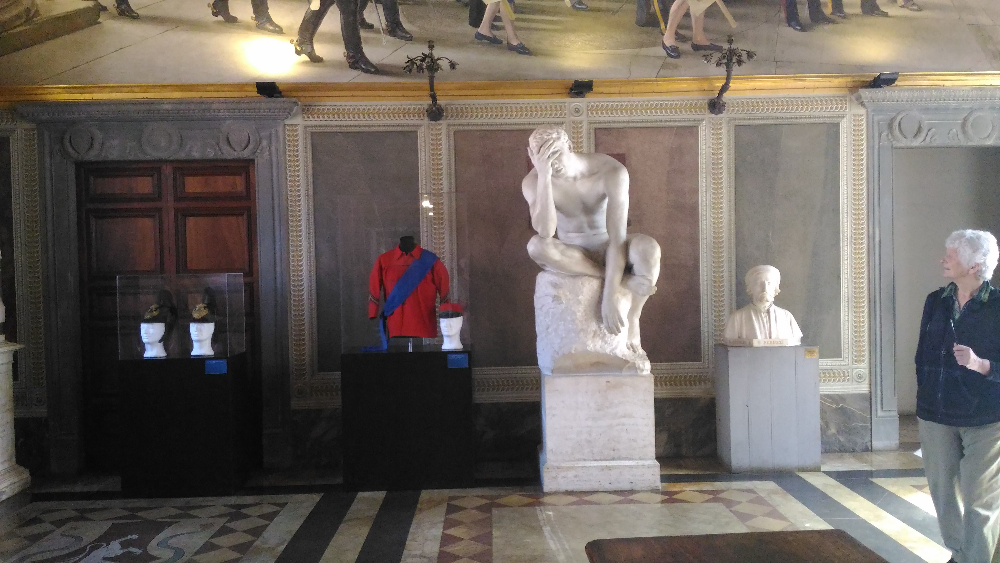 Oh no! Don't tell me I made all those uniforms with arms that were 20 cms too short.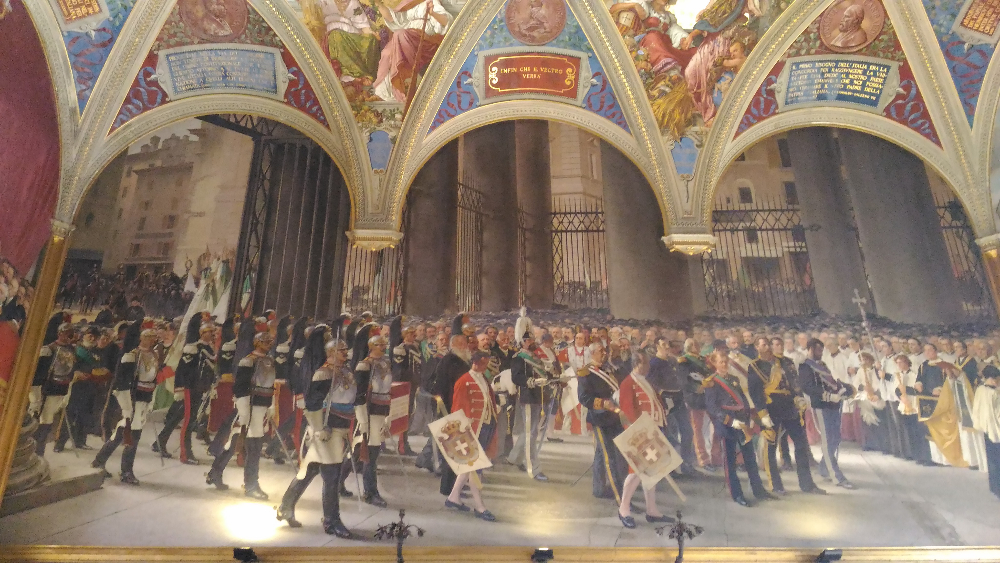 Is this real or imagined? A fresco from the walls of the Palazzo Publico in Piazza Del Campo. Siena's main square.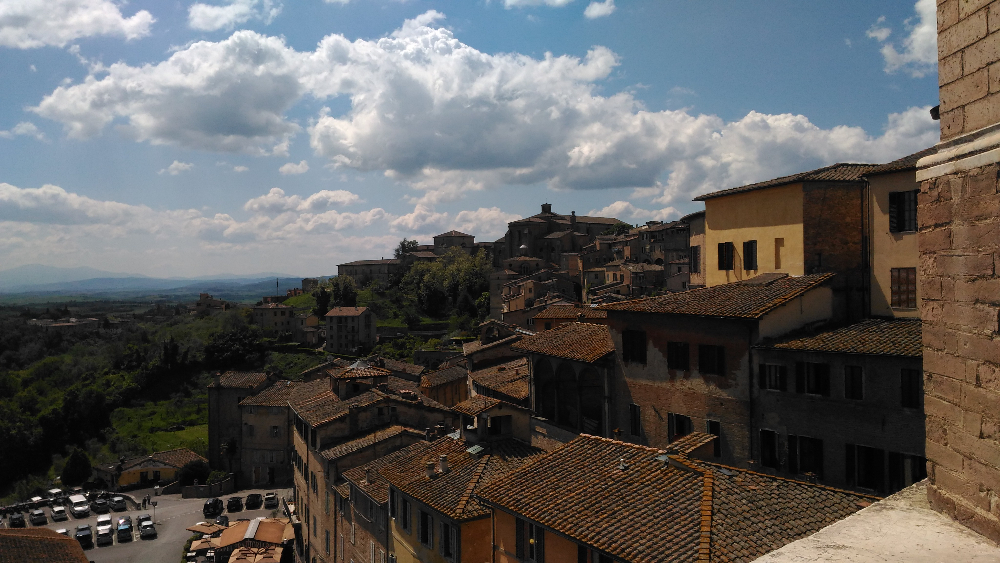 The view from the back verandah of Siena's Pallazzo Publico where more of those rolly Tuscan hills can be viewed. We had dinner later that night in the restorante which can be seen bottom centre-left in Piazza Mercato. Our waiter had a brother who worked in an Italian restaurant in Sydney (Australia). You will see very few balcony's on any of the old dwellings in the city centre as Siena, which had some of the oldest town planning rules in the world, did not allow them.
Ciao for now
Brenda and the tour guide