Day 2: Esk to Linville
After the debacle of dinner the night before, we set off in search of an edible breakfast. Thankfully we found it at the Deer Cafe, but the coffee was terrible. We would only rate Esk a 5 on the small town index of good places to visit.
Did I mention that we saw no-one heading in the same direction as us on the first day? We passed lots of cyclists heading in the opposite direction, and there is a reason for that. Tomorrow. We cycle up to Yarraman and beyond, tomorrow, which is about four hundred metres up all the way. I just can't wait.
Today was very pleasant. We stopped at Toogoolawah for a coffee and carrot cake, as Ray hadn't had enough to eat with a big brekkie and raisin toast. The espresso was perfecto. Enough said, 8 out of 10.
Finally we met a couple who were heading for Linville, but who were just doing a short round trip with their dog in a trailer. We even encountered a real hill today, but thankfully we had to stop halfway to take a photo of the one hundred kilometres post on the trail. We managed to get up a bit of speed downhill and reached 40 Kph.
It was a short day today of only 53 kilometres. We arrived at the pub in Linville (it's a one pub town) at 3pm. The town reminds me of Melrose in SA, which is the mountain bike capital of Australia. There is a hill opposite the pub which would be perfect for downhill races. Just saying.
The pub is in a fabulous old building with high ceilings and a huge verandah, but the facilities are a little light on. There are 10 bedrooms upstairs with only one shower and toilet, which are in the one room. It's fully booked tonight, but is not open for dinner. We have to cook our own on the verandah, they provide the salmon and the skillet, but no lighting. Even the frig light did not work. With a bit of engineering using our bike lights we were able to see to cook our dinner.
We took a walk around the back street (singular) to discover that the most popular occupation in Linville is to trash old houses, semi-renovate, and leave all the crap in the yard. Gorgeous. 4 out of 10.
Apparently it will be two degrees tonight. Ray is asleep after consuming one beer. I will have to wake him to cook my dinner as there is no way I'm going out there in the cold.
So looking forward to tomorrow's 68 kilometres of mountain climbing.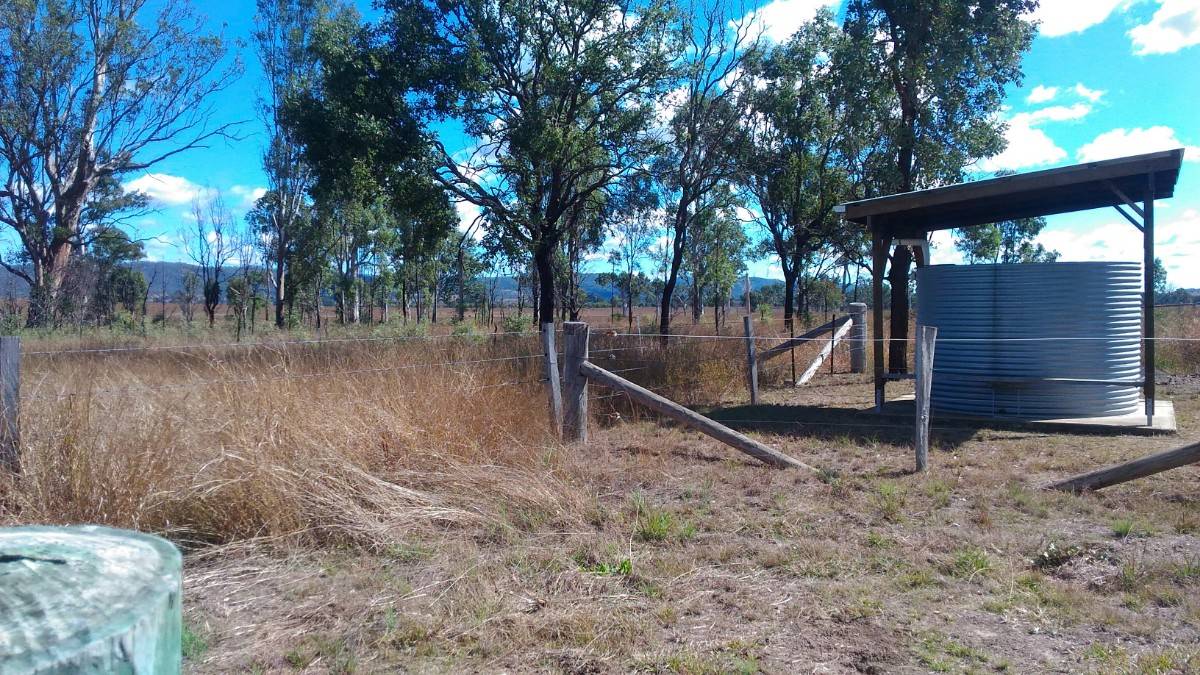 Plenty of water tanks along the way, only problem is, we did not realise this at first as they appeared to be no taps from the tank. I may not have been looking quite hard enough.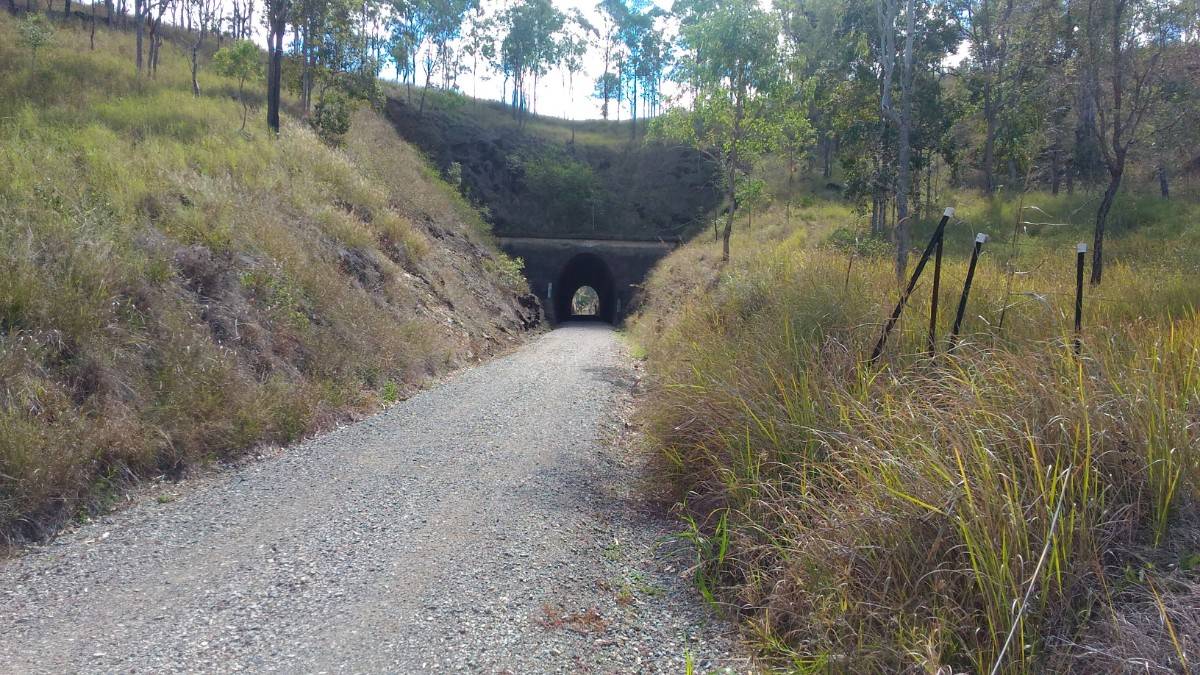 Here it is! The only tunnel on the Brisbane Valley Rail Trail. It happens to be just a touch over 100 metres long and around 6 metres high and was completed in 1910.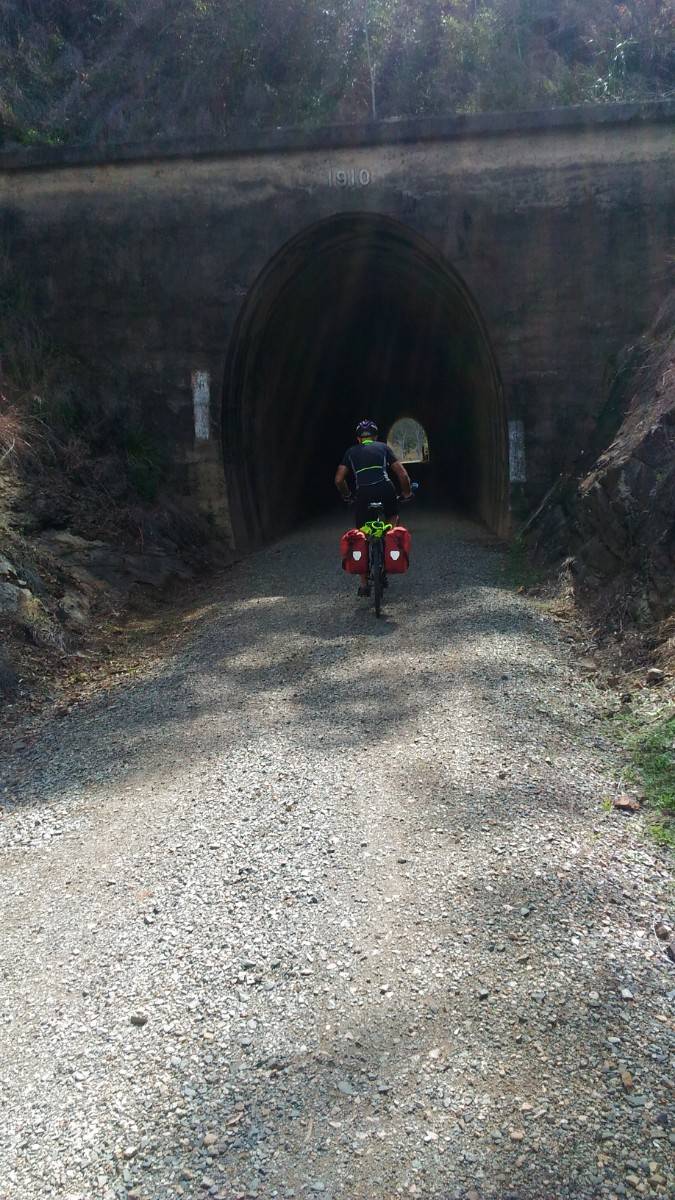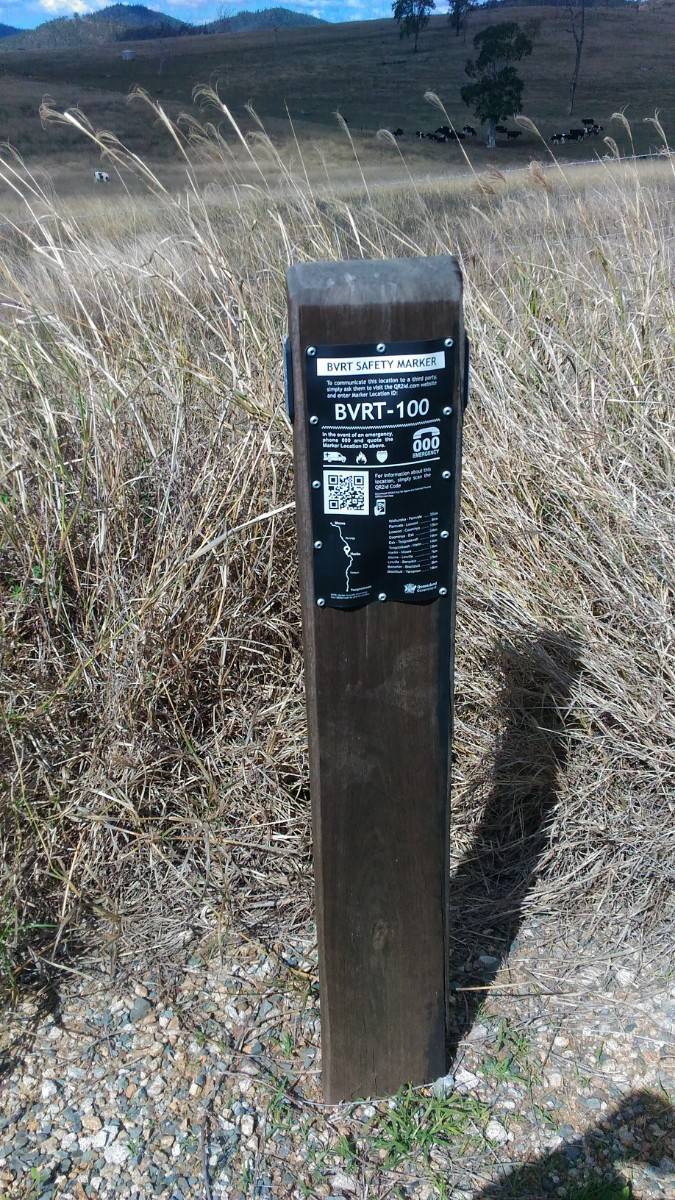 On the BVRT you can find one of these every 100 klms - just kidding. Once every 1 klm that is. And they are so handy as they all have the info you need for that section of trail like how far all the little towns are apart and well as a little map with the route of that section. To cap it all off, you have a little pin marker of where you actually are at that moment. Makes you want to stop and look at every single one of them. Oh yes, almost forgot, they also have the emergency call number (000 in case you have forgotten)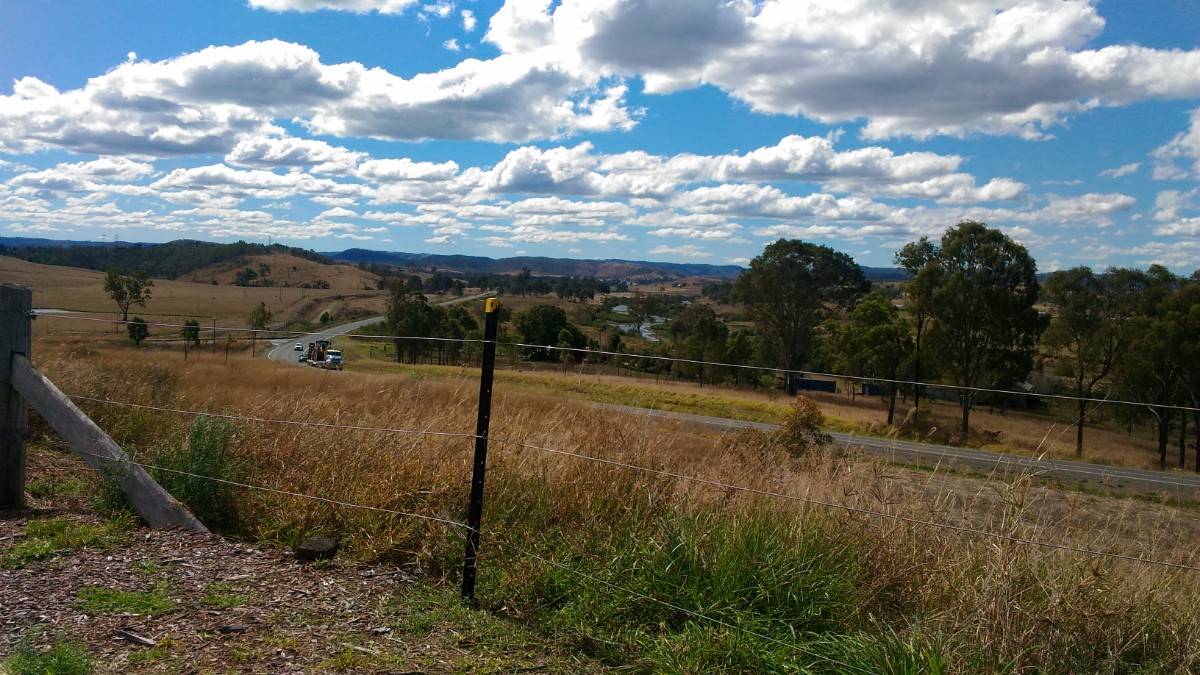 More of the Brisbane River before it reaches Wivenhoe Dam.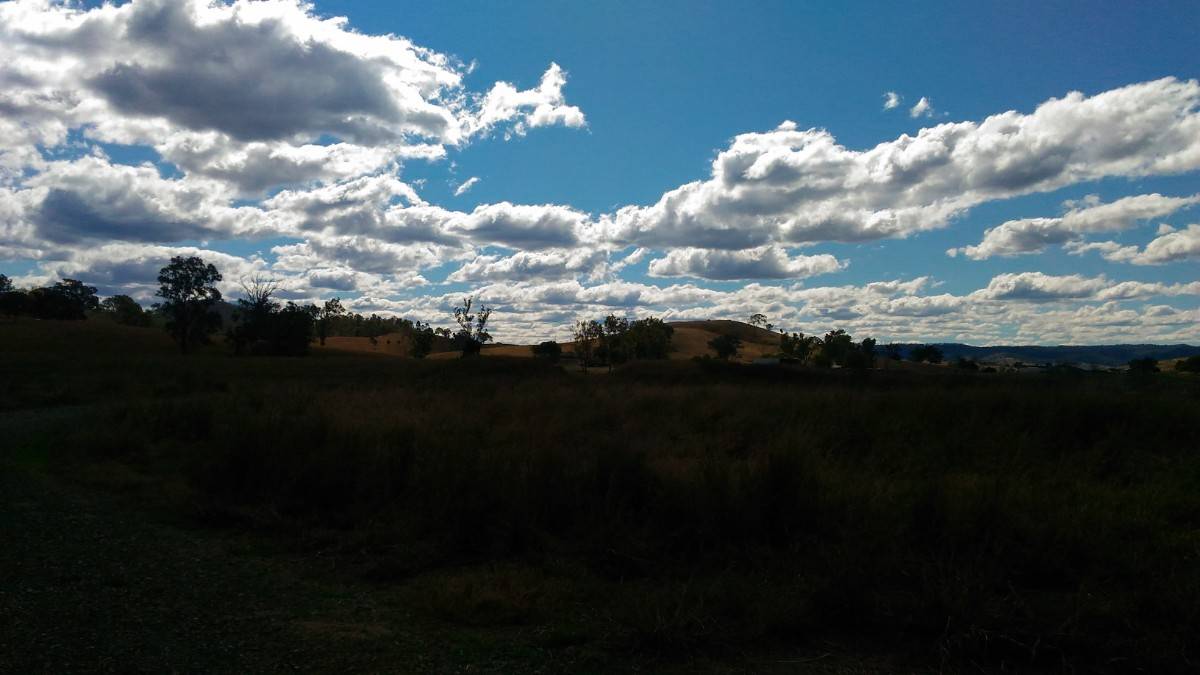 Fluffy clouds - no rain.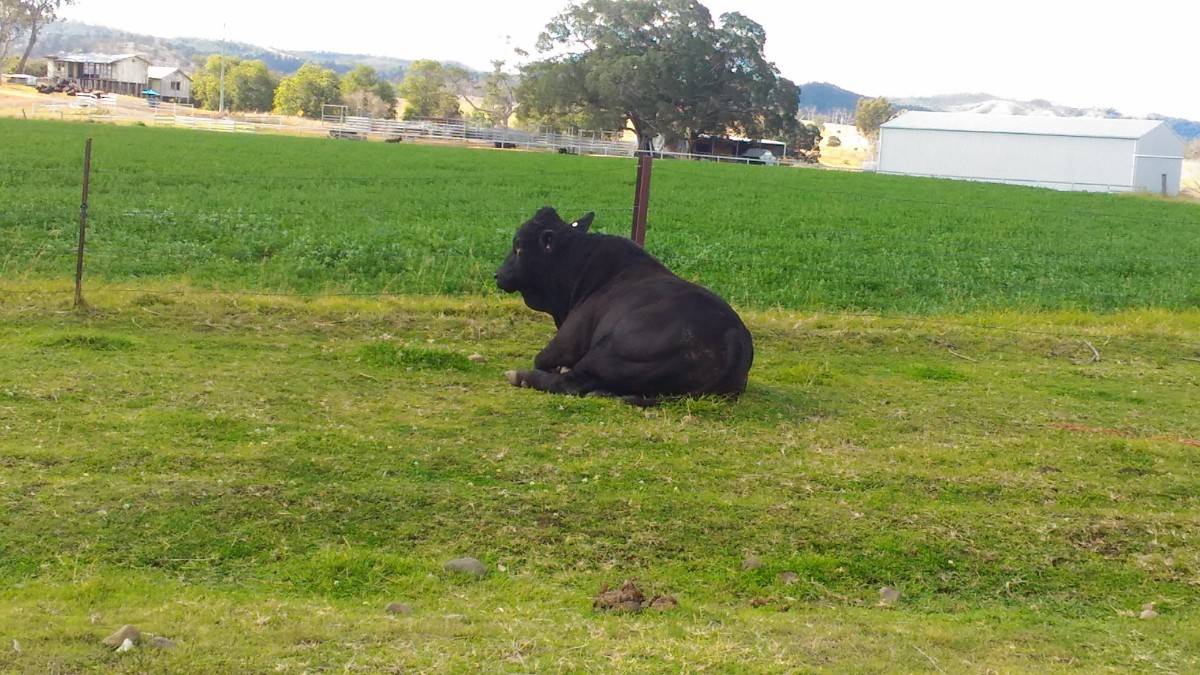 Brenda probably took this photo of the bull, because all of the ones standing up were, ahem.... well endowed in the bull equipment department. They were also very calm as they did not even cast a glance at us as we pedalled by.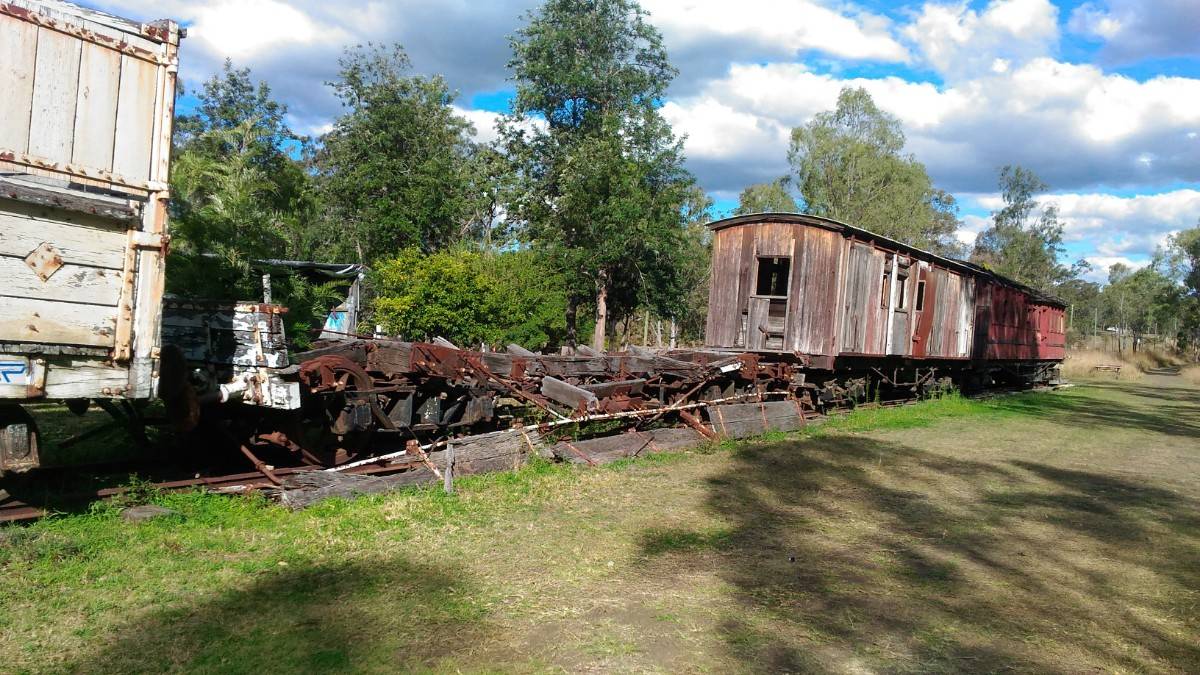 This carriage restoration will take quite a bit of work. I just hope that the silky oak tree growing through it is not too tall before it happens.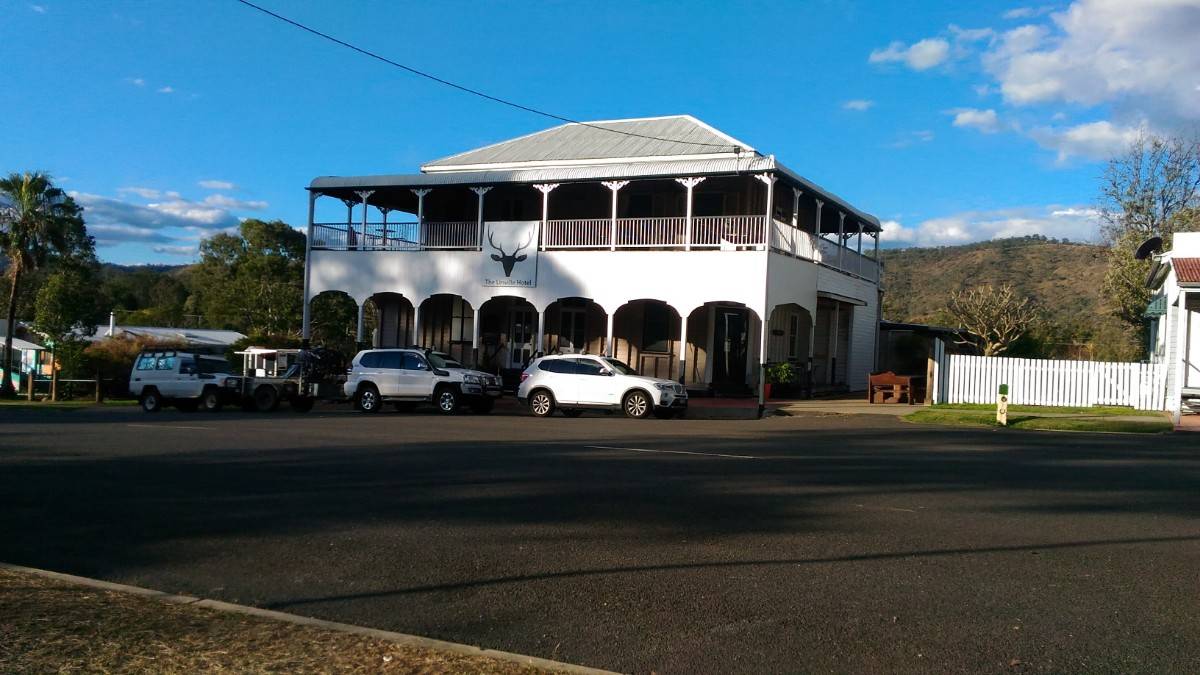 Our digs for the night.