Long day's journey into night
As we glided on the calm waters of the Mediterranean through the early morning mist, towards Naples, I couldn't help thinking "why would you want to go anywhere else?" Apart from the black sand or pebble beaches, life is pretty much perfect on the Amalfi coast. Except when a volcano decides to shatter the picture. Vesuvius hasn't really done much since 79AD, so it's about time. Luckily for us, we were escaping towards another friendly volcano, Mt Etna.
We were on our way to catch a train, via a crazy taxi ride through the morning traffic in Napoli, to Messina to pick up a car for an easy 2 hour drive to Cefalu. What could possibly go wrong? We discovered that we could stay on the train for the 20 minute crossing from the mainland to Messina. Easy Peasy. It took a couple of scenic hours to reach the crossing, and it just took two more hours for the train to get on the boat and alight on the other side, which was OK as our car hire office closed from 1-4pm.
We walked the two kms with our bags to Hertz, only to discover that even though we had paid for the car, we couldn't take it, as we don't have a credit card. While Ray was having the good fight about credit versus debit, I was looking up the next train times.
He had no joy,we seem to have lost the $300 that we paid, and we managed to drag our bags back the 2 kms to the train and leave for Cefalu at about the time we would have been arriving. But it only cost E18, not the E175 that Di and Mick paid for a taxi ride from Palermo. Thinking we would catch a taxi at Cefalu, as the crowd would be too full of glad tidings to pick us up, we arrived at the station at 9.30pm only to find that there were exactly no taxis to be found. We were resigned to walking the 4.5 kms until the road became so dangerous that I had to get my high vis jacket out, so they could see to kill me. Fortunately the crowd were able to supply the phone number for a taxi, and after only a twenty-five minute wait on the side of the road, with trained killers doing crazy driving stunts inches from us, we were safely delivered to our destination at 10.30pm.
Foz and Sarah came to meet us at the gated community to let the taxi in. But the poor taxi driver was unable to get out! For some weird reason there are two sets of gates about 3 metres apart and he got stuck between them. Hilarious.
The crowd greeted us with champagne (yes, they actually saved one bottle for our arrival) and we all stayed up way past our bedtime to share our travel stories.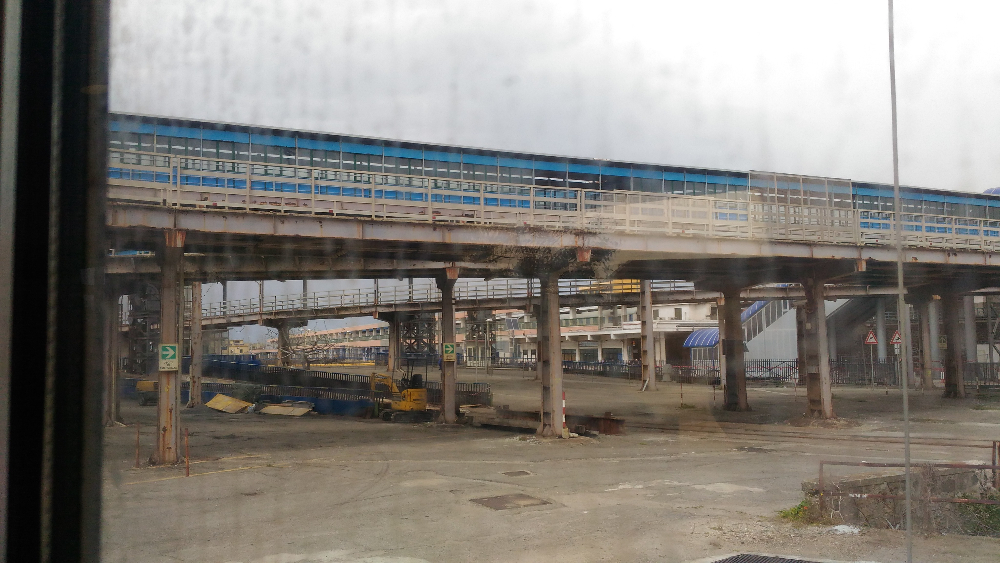 It didn't look all that flash, but getting the train onto the boat was quite impressive.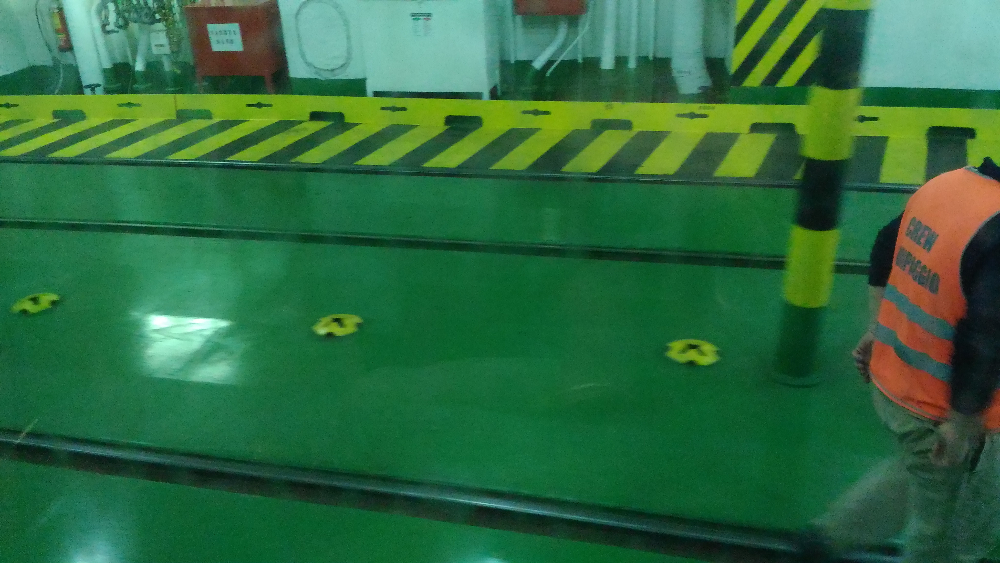 The boat to Sicily can take 4 quite long trains on any one journey. Our train had about 8 carriages and fitted on the train on one track.. There appears to be three or four boats like the one we caught.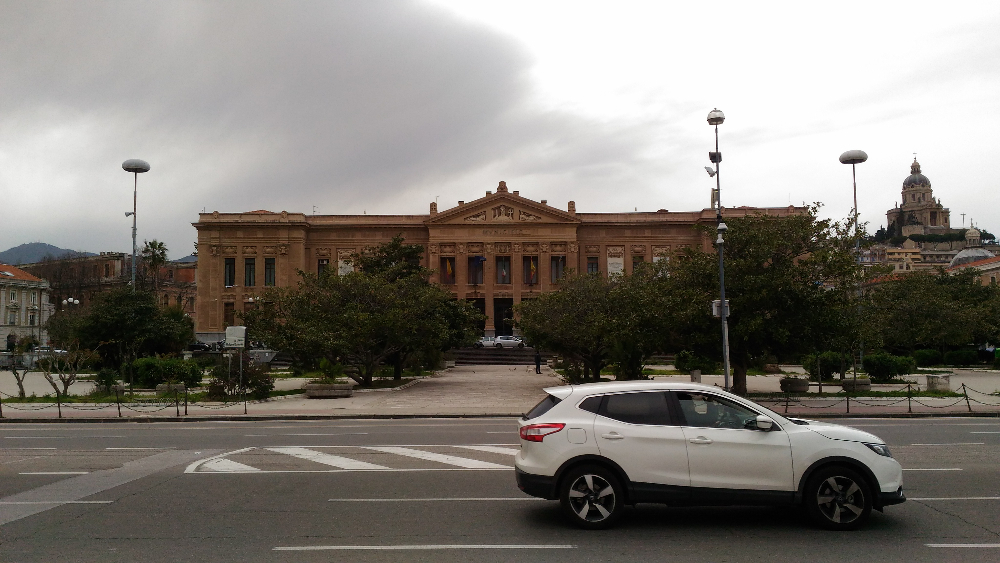 THis appearsed to be the Messina town hall. Things started to go down hill considerably soon after.